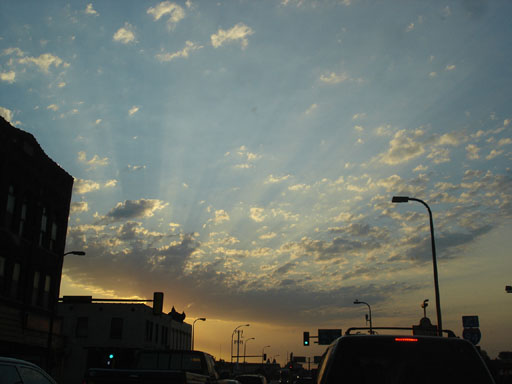 The pictures in this report were taken by all three of us and I won't usually distinguish who took what. But I will say that Mike took this shot as he was leaving his house around 6:30 am on departure day.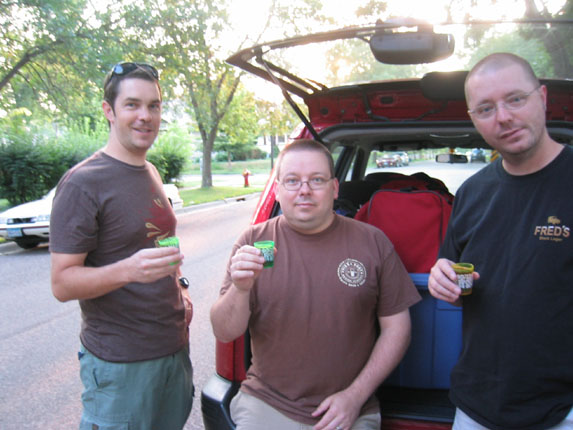 My wife took this of us three. It was 7:00 am and we had a toast of our 15% alc Samichlaus homebrew clone. What a way to start a morning and a beer trip.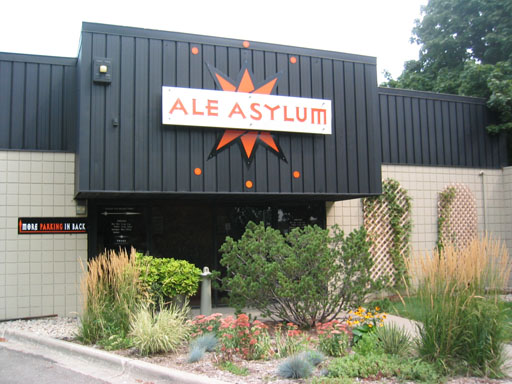 Four hours later, 11:00 am, the beer tasting began at Ale Asylum in Madison, WI. It was not far off the interstate so we made a quick stop.
Before we tasted, we did whip up some sandwiches.
Brewers at Ale Asylum.
"Danger: Men Brewing"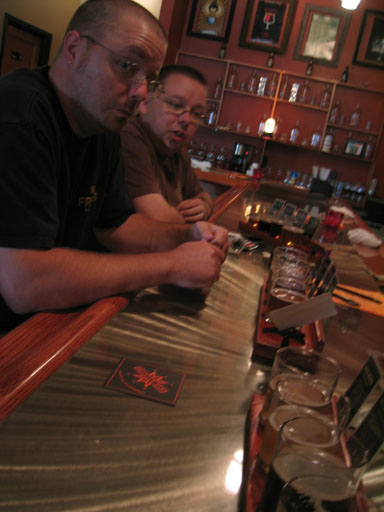 Let the sampling begin! First beers of the trip.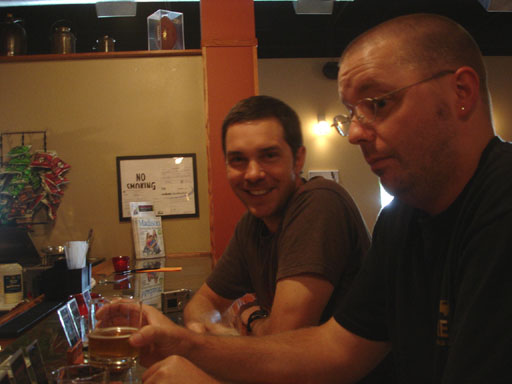 Don and Jerry.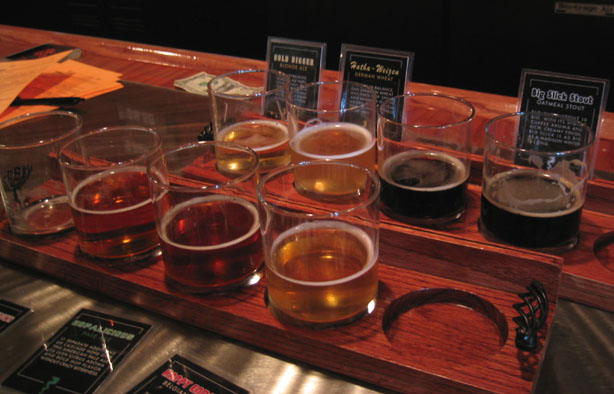 The beers we sampled were:
Big Slick Oatmeal Stout
Happy Ending - Abbey ale
Trippel Nova
Hopalicious
Mad Town Brown
Hefeweizen
English Porter
Golden Light ale