This was our side trip (left Bells temporarily) to get some beers and food at Olde Peninsual Brewpub. We had seen it while looking for our hotel, but neither Mike or I (both of us had been in Kalamzoo previously) had been in it before. The beer was pretty solid.
Beers sampled:
Dunkleweizen
Hefeweizen
IPA
Midnight Stout
Sunset Red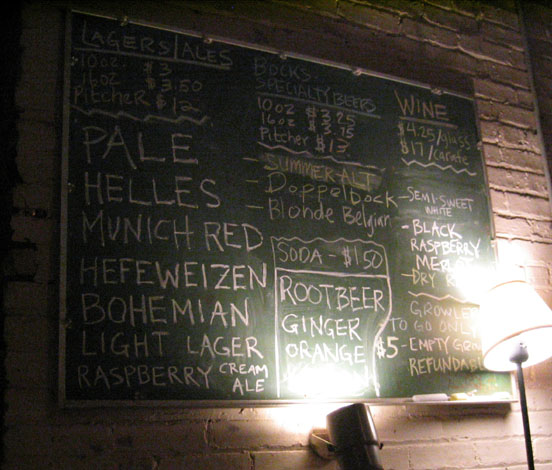 After Olde Peninsula we made our way back to Bells. But we stopped at Kraftbrau first. Above is their tap board.
We sampled: Helles, Summer Alt, Blonde Belgian. The beer is only so-so. Years ago when Mike visited he said the beer was excellent. It was funny that while we were at the Livery on this trip, we found out that Steve (the brewer/owner of the Livery) was brewing at Kraftbrau at that time.
Don and his Helles.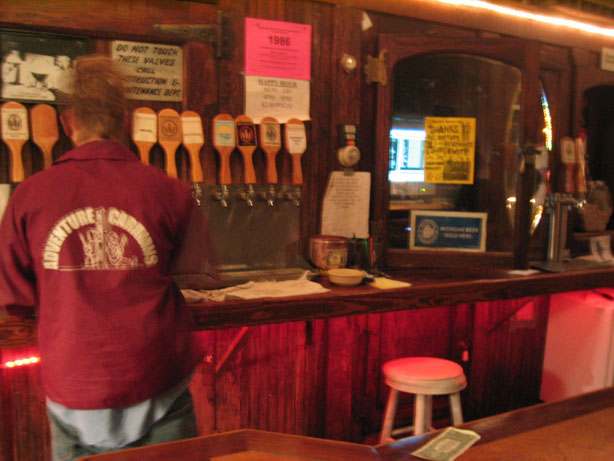 Taps at Krafbrau.