This was our side trip the night of Great Dane. Angelic Brewing. They no longer brew their own beer, but they have a nice tap selection.
Some of the taps.
This. place. was. dead. So we had no problem taking up some comfy chairs and just relaxing with our drinks.
Beers sampled:
Sand Creek Oscars Stout
Hoegaarden
Tyranena Bitter Woman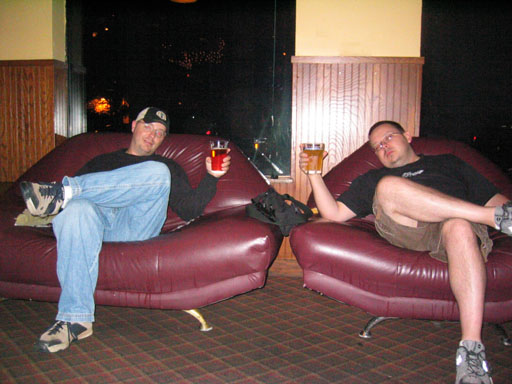 More cush chairs.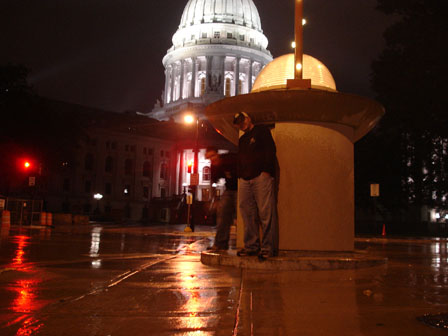 Walked back to Great Dane and had many more pints of supreme beer.
TOTAL DIFFERENT DRAFT BEERS TASTED = 114.
After all the yummy beers and the cab ride back to the hotel, well, things got a little silly on the walk to our room. Don read from Jerry's copy of Bigfoot "In Me Own Words." See part 4 of the movie.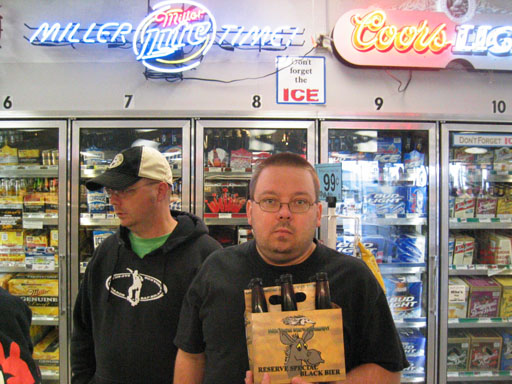 And just when you thought we were done with beer.... one last stop before St. Paul in Hudson, WI to get some stuff we can't get in MN.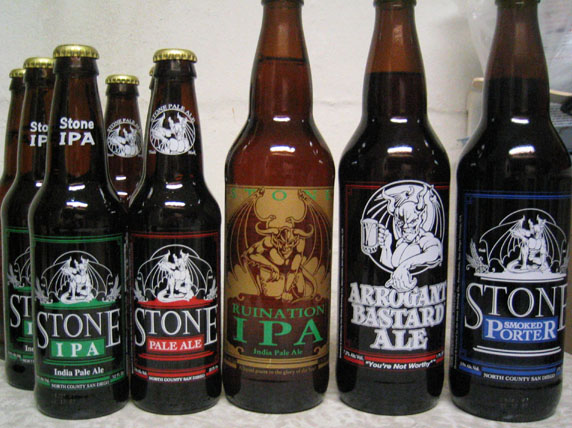 The next 3 pics are Don's beer haul. Jerry and Mike bought some different stuff.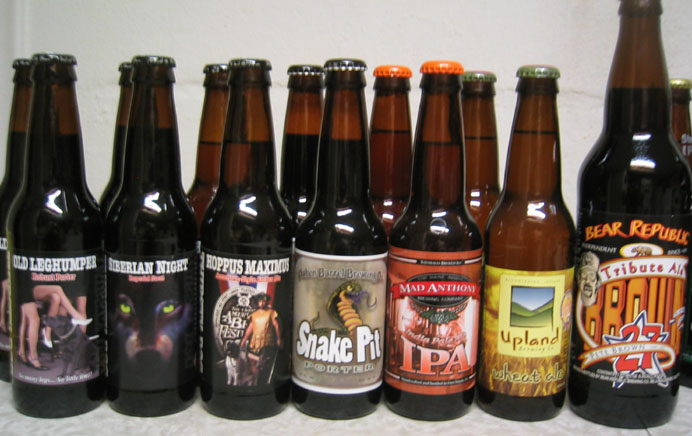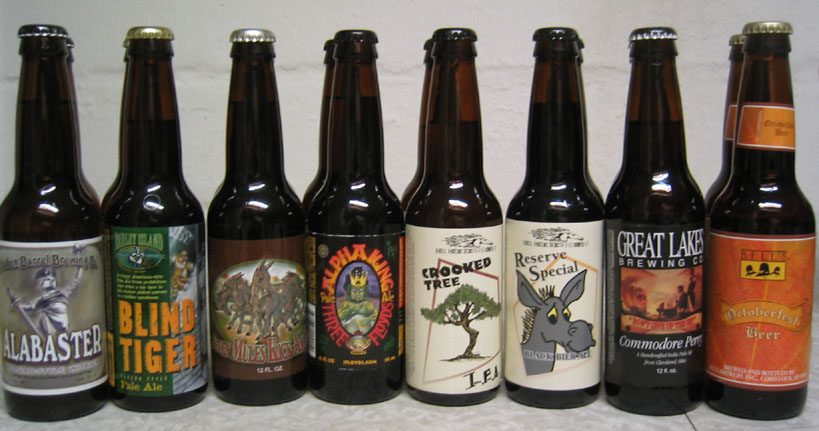 And that brings us to the end.
It was frivolous and self indulgent, but we will be gosh darned if it wasn't a tremendous time with outstanding beer and good buds.