We lost Mike for a while after we arrived at Three Floyds. He was taking some pics of this cool sculpture (the other side is a male figure).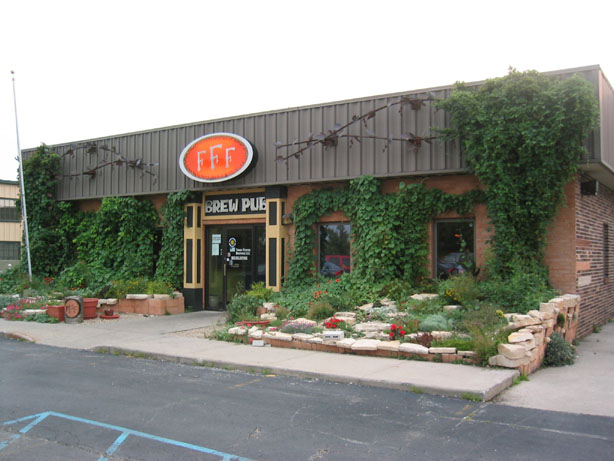 A mecca! Hop vines cover the place.
A look through glass at the warehouse and barrel aging beers.
The four samples were:
Dreadnaught
Alpha King
Robert the Bruce
Pride and Joy.
Don had the large glass of Moloko Milk Stout. Later he had Forkfock Helles and Alpha King.
Mike had Decepticon, Gumball Head, X Fantabulous Respendence, and an Einbecker Pils.
Jerry had Gorm Noire, Alpha King, and Robert the Bruce.
We also sampled: Remus Bravo and Romulus Apollo.
Pretty sweet scene with the wicked painting and magnificent taps.
Lots of unique painting on the walls.
The next morning we went to the best liquor store around to stock up on some beer we can't get in MN or WI.
Wall o' beer.
We each bought a case + of great beer.