Flat Earth Brewing Open House June 29, 2007 their website
It is in St. Paul just off 7th St, somewhat near the part of town where Summit Brewing is.
Brad the Beer Guy pouring some beer. They had Curly Tail (Bitter), an Organic Pale Ale, Belgian Pale, and Element 115 (CA Common).
Having just brewed an all-organic pale ale earlier that day(!) I asked Jeff where did he get is (presumably) organic hops. He said they aren't organic. You only need to have 95% of your ingredients by weight be organic to be called organic. That surprised me a little and I wonder about all of the other "organic" beers. Organic hops are kind of hard to come by.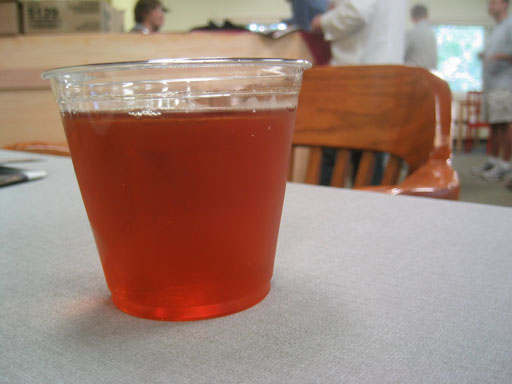 Here is the Organic Pale Ale. It was so so. In fact, I have found, after having tasted Flat Earth beer 5 times, there is a house flavor that is somewhat unpleasant. If I didn't know better I would suspect some problem with sanitation. There is a bitter dry flavor that can't be intentional as it is not very pleasing.
Jeff takes the first group of folks through the brewery.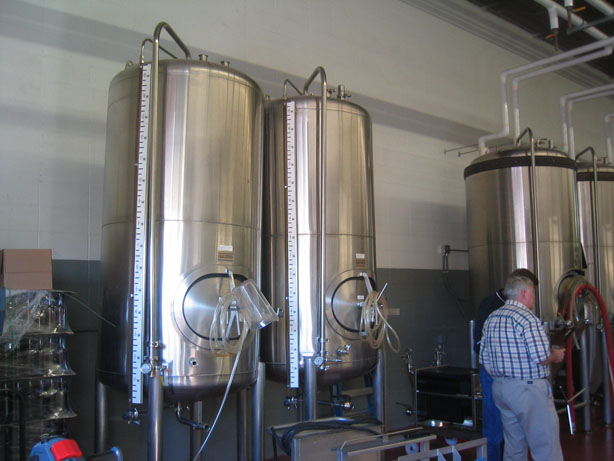 They already have a decent amount of equipment, and have room for a bottling line, as well as another row of fermenters. Even if expansion is in their future, they can be in this same space for some time.
Standing at one end looking towards the boil kettle. You can imagine where the other row of fermenters could go, if necessary.
Here is a video of the main brewing floor. 2.6 MB
Mash tun and brew kettle (?) I was late joining the tour group.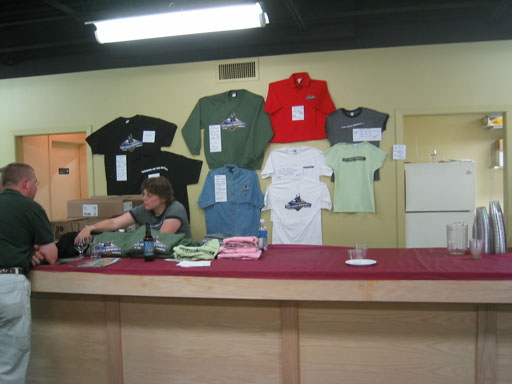 Some merchandise, including a couple glasses (Belgian style tulip and a regular pint glass).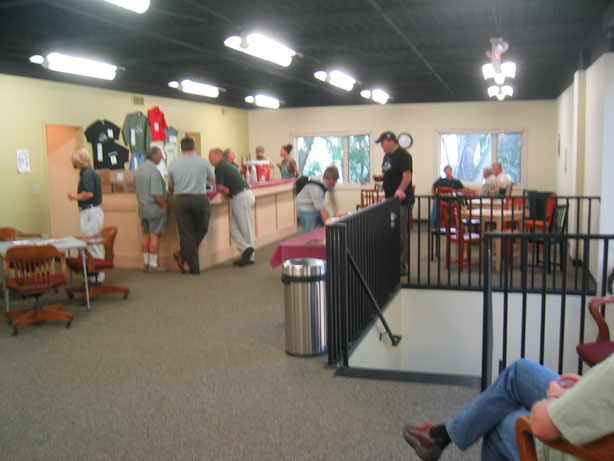 Upstairs is the reception room. This shot is blurry but taken from one end looking across the room.