Zywiec Brewery, Zywiec Poland, Summer 2004 http://www.zywiec.com.pl/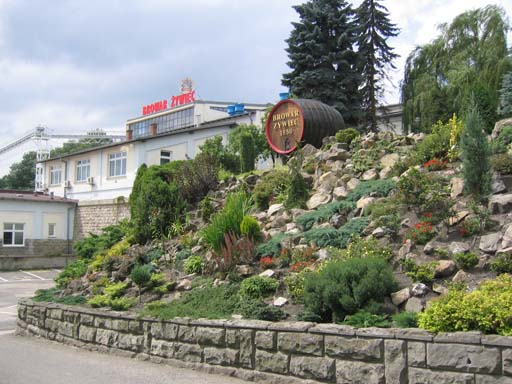 This place is massive. Entering it, you are impressed with the size already, and you haven't seen anything yet. The tasting room is pretty much a substantial indoor and outdoor biergarten.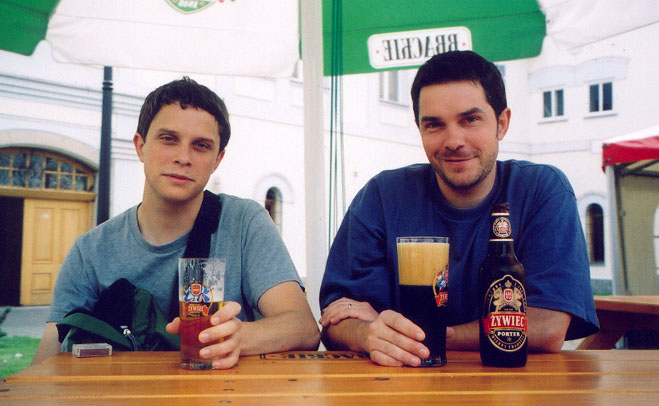 Before we took our tour, we cashed in a couple of our free beer coupons. I had heard of Zywiec porter, but had never seen it in the States. In fact, this was the one and only time I've had it. It was a very nice Baltic porter.
Massive mash tuns and brew kettles. I mean, massive. See a video panorama of the room. 1.2 MB
My next homebrewing purchase?
Gigantic, outdoor fermenters(!). I mean, look at them. They make so much beer that they can not even keep their fermenters indoors.
Here is a map I got at the brewery.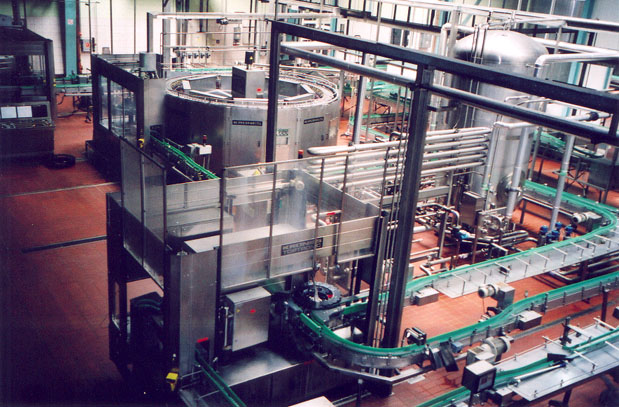 The bottling room and equipment was extensive. Like I said, they are a major European production brewery. Here's a video pan of the bottling room. 2.3 MB
With the rest of our free coupons (there were 4 of us in our group) we got some more samples. Brackie is another brand that is made in the brewery.
I wish I would have taken more pictures...