Utah Snowboarding, Salt Lake City area
January 13-15, 2007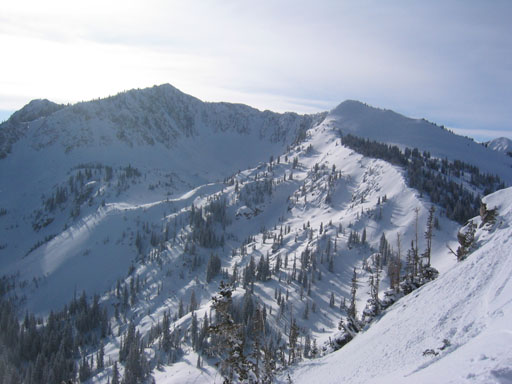 The first day we headed to Solitude. Chris thought it would be the least crowded and it was pretty empty. It was also... DARN COLD. Each day we rode it hardly got much above 0 degrees.
Pretty awesome views. Click on pic for larger version.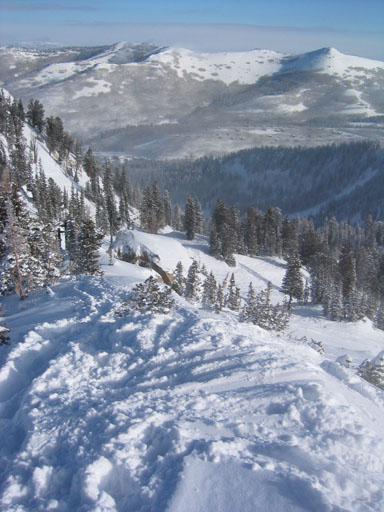 It didn't take long for the guys to want to do a hike. We had done this one five years ago on our Utah trip. This is looking at where we came.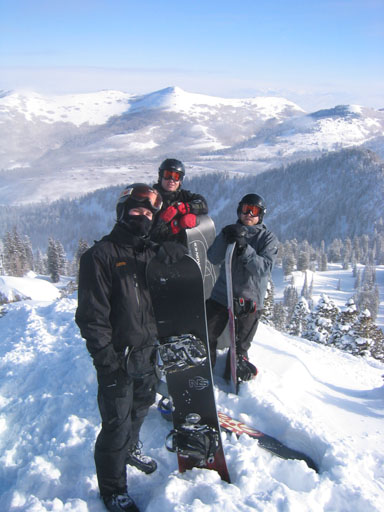 Jason, Dave, and Chris nearing the top of the hike.
Here is a video pan of the view from the top of this hike. 3.4 MB
For Dave and Chris riding down from this hike check this video. 1 MB
There was an odd glowing spot in the trees, which you can see in this pic.
After I was done sitting here I took this short video of my little ride through some powder. 1 MB
Little bit of tree riding.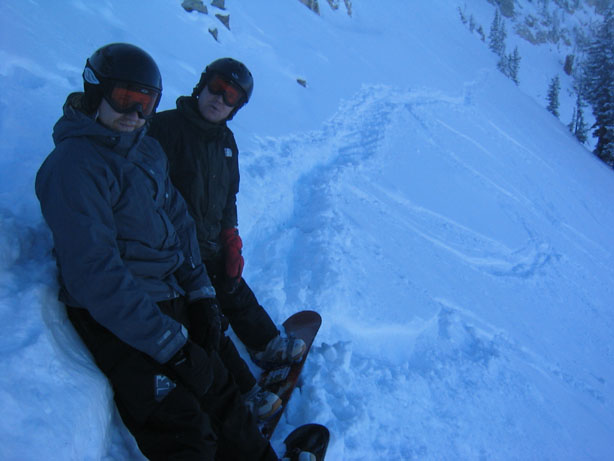 This was another short hike, which we did twice. We had done this hike in 2002 as well. It gave us a nice little powder ride.
Here you can see the bit of powder we rode through before we got to the normal part of the run.
I took this to show that micro breweries are starting to get hip to canning their beer. Locally, Surly Brewing is canning their beer now too.
One day survived without injuries. ha. I call this picture "tired, but happy."
We were walking around later and this sign cracked us up.
This trip didn't afford as many good-beer drinking opportunities as some others, but I enjoyed this Cutthroat pretty well.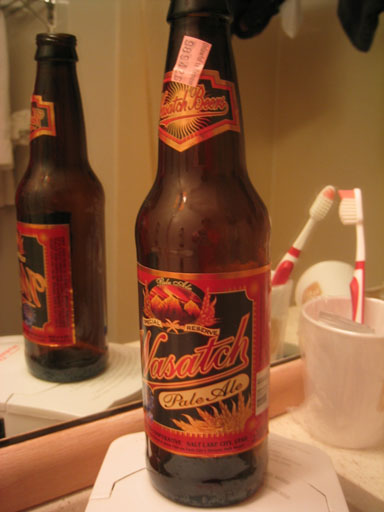 Chris had given me this Wasatch Pale ale as a gift. It was quite good.