Once again we started around 6:00 in front of Don and Jamie's house.
At the exact moment I took the top picture, Mike took the one above. Kinda weird. Photo by Mike.
Pete's ride. Photo by Mike.
Jerry, Mike Dave taking a quick break on Selby Ave on our way to dinner.
Stop #1 Fabulous Ferns for dinner.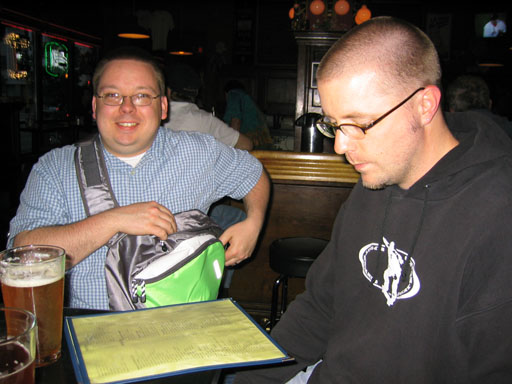 Stop #2 the Muddy Pig. Mike and Jerry.
The crew at the Muddy Pig.
Jamie forced Don to try her chocolate cake.