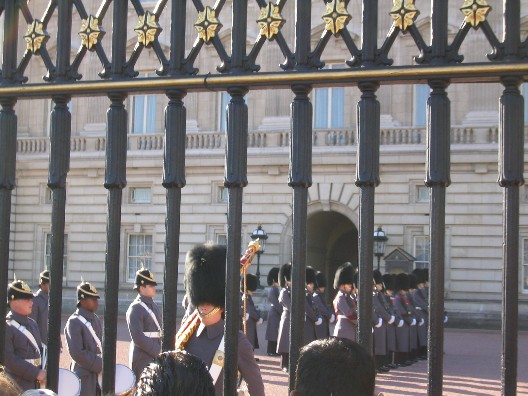 We thought we should watch the changing of the guard at least once. Man were we not alone. It was not all that impressive, but we did not regret checking it out.
Everyone loves a parade. And I mean everyone. Just one small shot of the crowds watching the changing of the guard.
Buckingham Palace. The guard circus takes place in front of the palace.
The White Tower of the Tower of London as the sun sets. We took a tour and had a decent time seeing the sights, as well as the crown jewels.
Now we know why maidens dreamt of knights in shining armor. Here is one standing at attention no doubt.
The White Tower was at times also an armory. Here are just a few guns.
Yup, the chopping block. Don't cross the king or you'd end up here.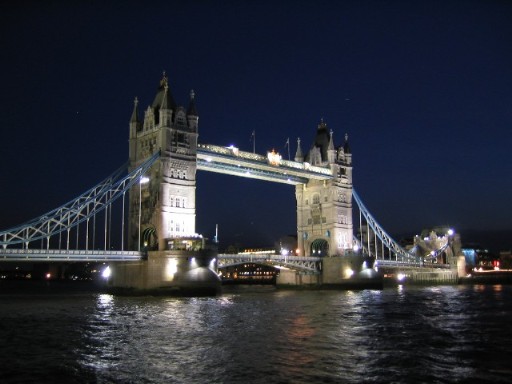 The Tower bridge at night. Click HERE for a panorama of the scene (211k).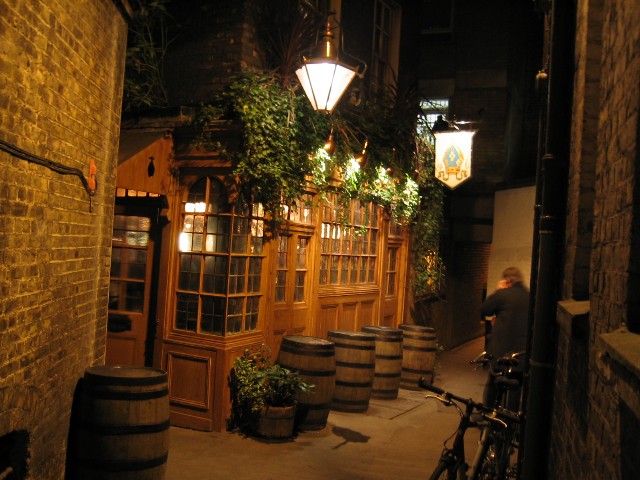 The quaint alley that contained Ye Olde Mitre pub. We had a great time finding this hidden alley-way pub. Here are a couple videos that give you a look in side. Video1 1.4 MB and Video2 1.6 MB